Potato Salad
I never would have thought of adding lettuce to potato salad. It lightened it up and changed the texture and tasted great. This was mentioned by Chef Jamie Simpson in a video from Farmer Jones about this week's box of vegetables.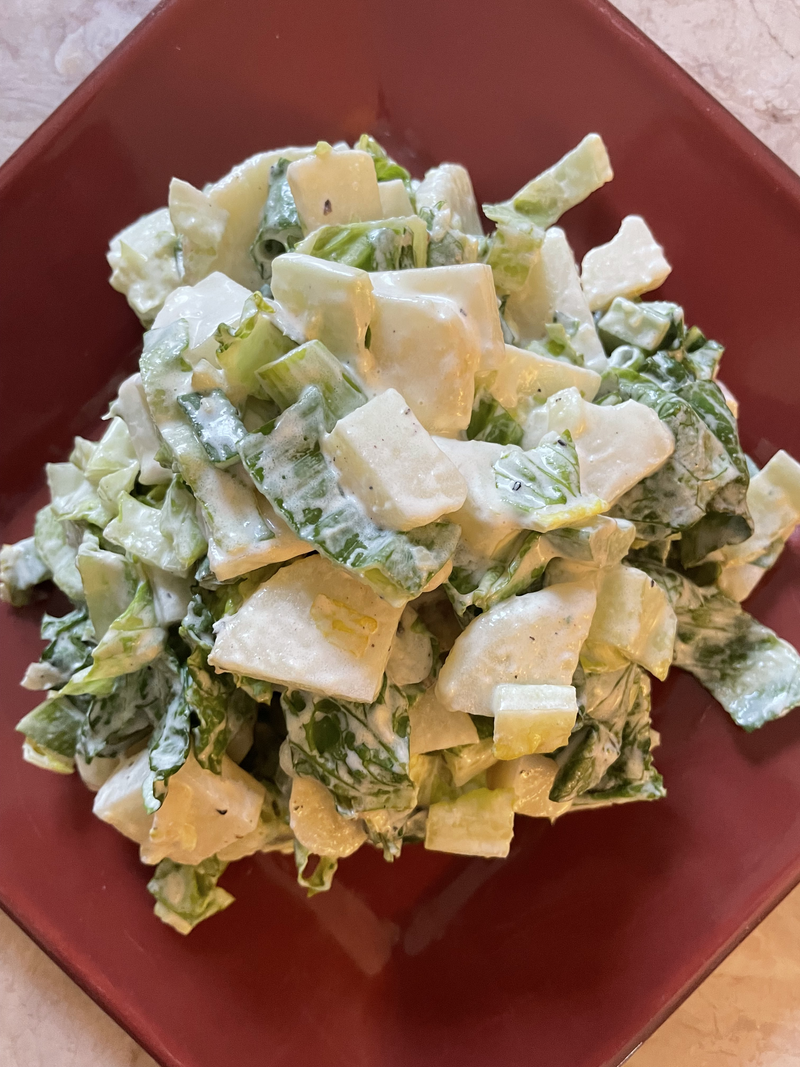 Adjust the amounts as you wish
Ingredients
2 lbs russet potatoes
4 Tbs rice wine vinegar
2 Tbs sugar
2 Tbs Dijon mustard
2 Tbs chopped pickles or pickle relish
3/4 cup mayonnaise
3 ribs of celery diced
1/2 medium onion or 2 spring onions sliced
2 heads romaine lettuce chopped
Directions
Put the potatoes in water that is just below a boil for 15 - 20 minutes.
Peel their skins and reserve for another recipe.
Dice the potatoes and sprinkle 2 Tbs of the vinegar on them. Let them cool completely.
Add the other 2 Tbs vinegar, the sugar, mustard, relish, and mayonnaise. Grind fresh pepper and sprinkle with salt and toss to completely cover.
Add the celery, onion, and lettuce and mix thoroughly.
The salad will be better on day two.