Shaved Asparagus Salad
I started to make another recipe from Ottolenghi's Flavor and was tasting along the way. I know he has a whole other part where he makes a sauce to go on top but I thought it was wonderful as it stands.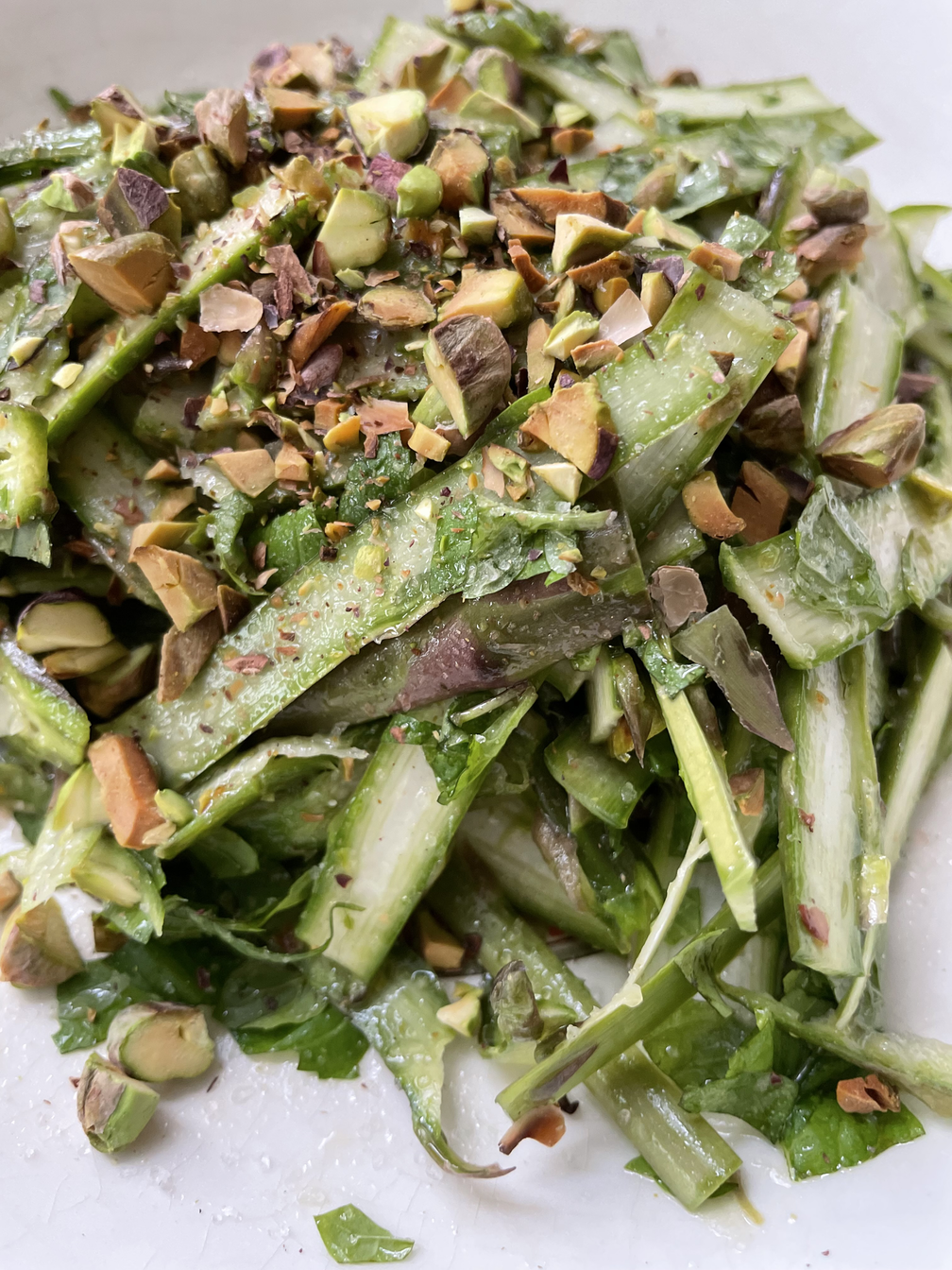 Adjust the amounts as you wish
Ingredients
1/2 lbs asparagus
4 Tbs mint leaves
2 Tbs lime juice
3 Tbs pistachio nuts
2 Tbs olive oil
Directions
Shell the pistachios and heat them in a pan to toast them. Be careful not to add too much color or burn them - you're just bringing out the flavor.
Cool the pistachios and cut them into small bits (see the picture).
Shave the asparagus thin. You can use a vegetable peeler, a mandoline, or a food processor - or show off your great knife skills.
Cut up or tear the mint leaves.
Toss the ingredients together reserving a tablespoon of the pistachios to sprinkle on top.