Green Bean and Simple Tonato Sauce Salad
I started to make another recipe from Ottolenghi's Flavor and was tasting along the way. I know he has a whole other part where he makes a sauce to go on top but I thought it was wonderful as it stands.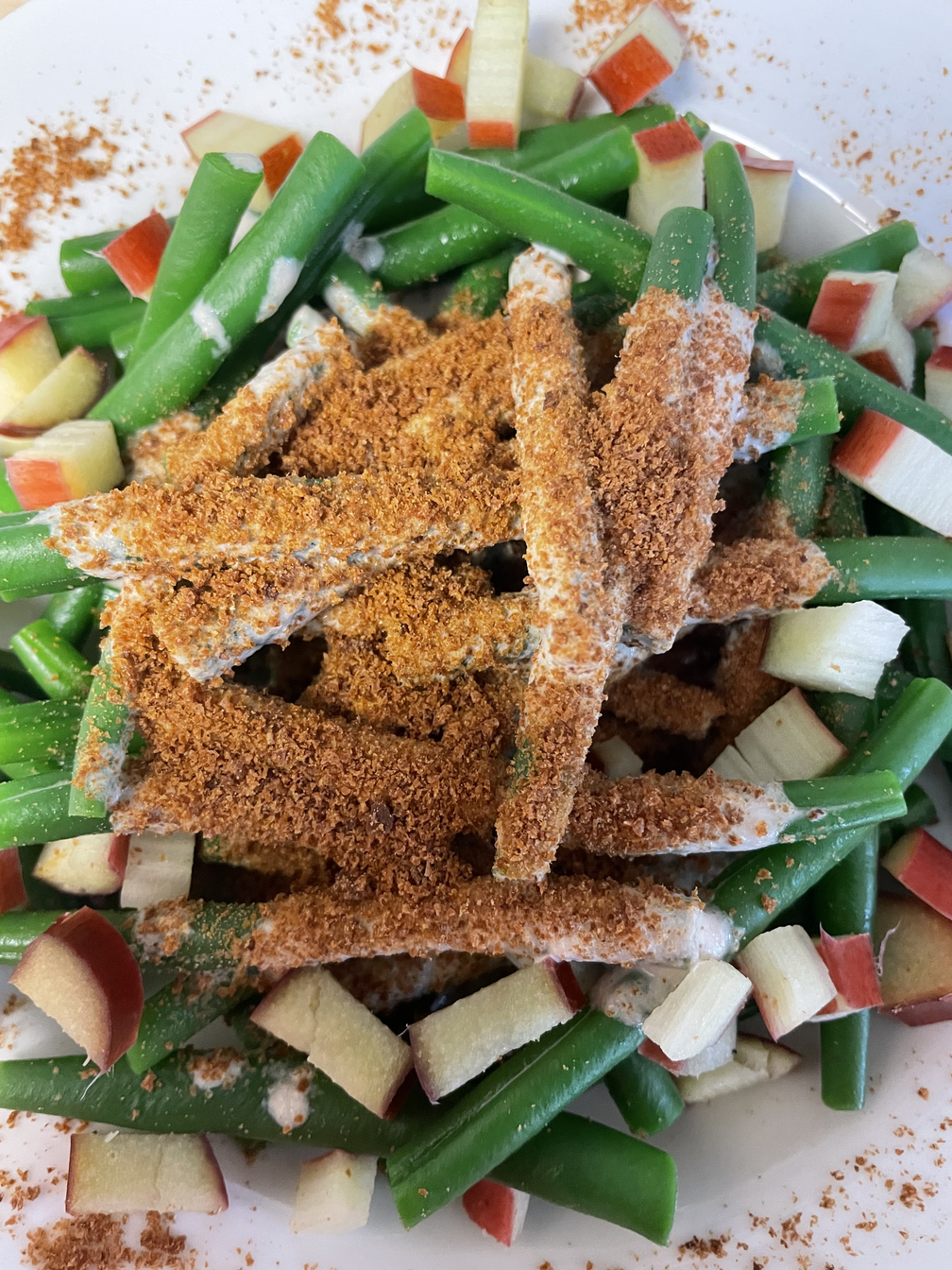 Adjust the amounts as you wish
Salad Ingredients
1/2 lbs green beans
3 tbs diced rhubarb
2 Tbs bread crumbs
Simple Tonato Sauce
small can of tuna fish packed in oil
2 anchovy fillets packed in oil
2 tbs mayonaise
juice of a lemon
Directions
Mix the sauce ingredients together and blend with an immersion blender, a real blender, or a food processor. The sauce should be pretty thin. If you want a thicker sauce add a tablespoon or so of olive oil while you're blending.
Boil water for the green beans. Salt the water and add the green beans. After two minutes taste a bean - the color should be deepened, the flavor should be vibrant, and the beans should be cooked but not too soft. Remove the beans and put them in a bowl of ice water to stop the cooking. Once the beans are cool drain them.
Put the beans in a bowl. Drizzle tonato sauce on top. Sprinkle bread crumbs on top of the sauce - I used crumbs from some whole wheat bread I made - dried in a low oven.
Add diced rhubarb to the plate and serve.